The Firemans BIG AL Texas Cruzer is available as a frameset or complete.
PRICING
Firemans Big Al framesets are available for $831.40+tax or shipping=$900.
Colors available are gloss black, pearlescent, powder blue, red, PO blue, and fluorescent orange. Contact us to place an order.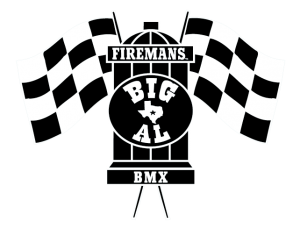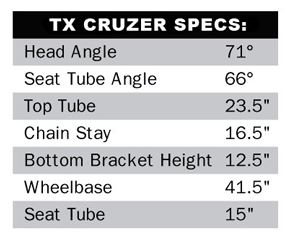 All frames come with headbadge and Firemans die cut sticker set.The kit includes frame, fork (chromoly,) Sinz 5.5″ rise handlebars painted to match, topcap, fork washers, and a Firemans tshirt.
ORDERS
Once an order is placed we can usually get the bike built and shipped out within 2-3 weeks, and can try to expedite that if requested (depending on how full our production schedule is.) We accept Paypal, and ship FEDEX ground insured-it takes less than a week to ship anywhere in the USA. Contact us to place an order.
For custom builds, we recommend that the customer purchase a frameset from us and source parts/build yourself or through your favorite local shop so you get it exactly as you want it.
Bikes  |  All Completes  |  All Framesets