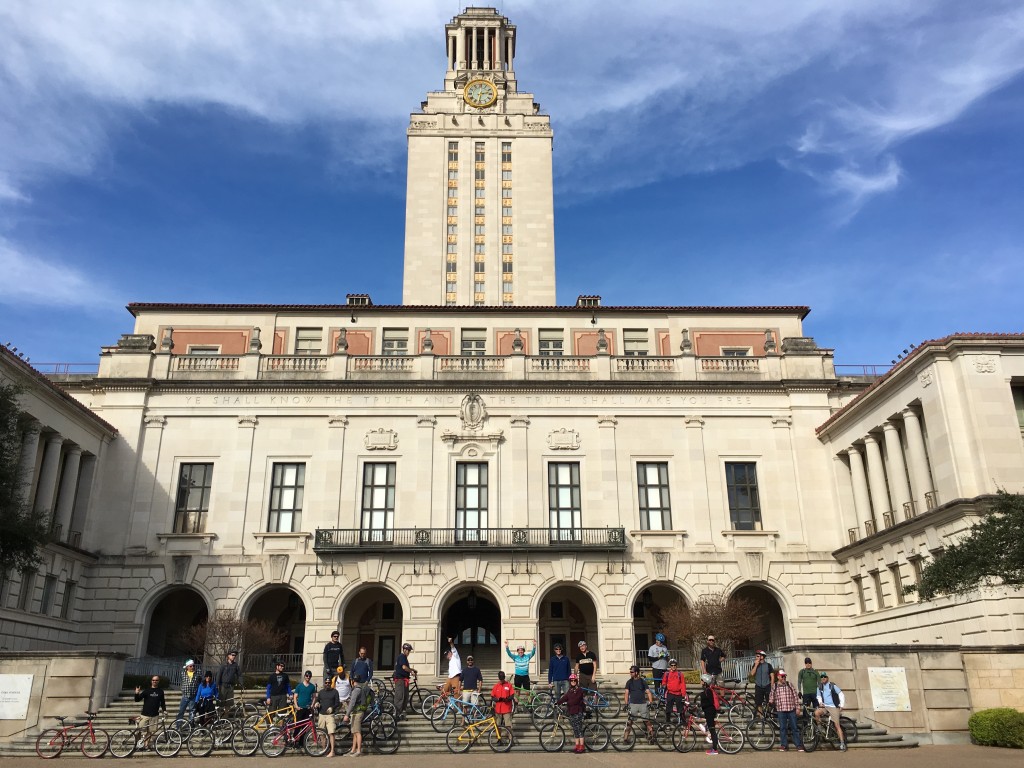 Firemans has a very loyal customer base, and a great group of longtime shop/bike assemblers and company supporters. This is what we attribute our longevity and quality of service and bikes we offer to.
BMX MUSEUM
BMX Museum was started around the time of Firemans in the late 90's. The owner is a huge supporter of all classic BMX and this site is a showcase for those types of bikes. Our bikes are not true 'vintage' BMX bikes, but are designed in that vein, and after 18 years, some might consider them classic. Our customers have posted their bikes on here for many years, and it continues to grow.
FIREMANS WORLD HEADQUARTERS
The local shop BMX PLUS! which is run by Randy Niemann will be the home for Firemans now-AKA Firemans World Headquarters. It is a few blocks away from Oat Willies Campaign Headquarters which opened in 1968, and connected philosophically with the old Armadillo World Headquarters. You can reach Randy at 512-206-6195 for all your PRO BMX needs. Randy is a lifetime Austinite, and has been building Firemans for our customers for years, and this is his new endeavor. Randy provides years of experience.
Firemans World Headquarters was originally a concept I was going to do with Joe Ender, owner of Monkey Wrench Bikes who built and carried our bikes for many years, but unfortunately he closed his location last year. However, if you are a customer/fan of Joe's, and there are many, you can still go see him at the Peddler on Duval where he works.
I would also like to take time to thank Vytis Vardys here, who owns OZONE bike shop and supported Firemans for many years while they were in business. They were with us since DAY 1 in OCT 1998!
If there was an Austin Bike Hall of Fame, and I actually have been giving thought to creating one, these three guys would be first ballot. Would like to thank them all for their help over the years. It's only through this type of association, and the support of all our great loyal customers that we have survived.
PROFILE RACING
Firemans is proud to feature Profile Racing USA made cranks, bottom brackets, and chainwheels on all of our complete bikes. We have a longstanding friendship with this great American company, and recommend you use their parts if you are building a custom version of one of our bikes. Would like to mention our salesperson Matt Coplon who you can find on instagram, etc., and is a badass rider in addition to working for Profile for many years. Here's a riding video:
          https://www.youtube.com/watch?v=QN6xugZhuSI
Matt came to visit us at one of our old shops and there is a short article about that:
FEATURED LINKS