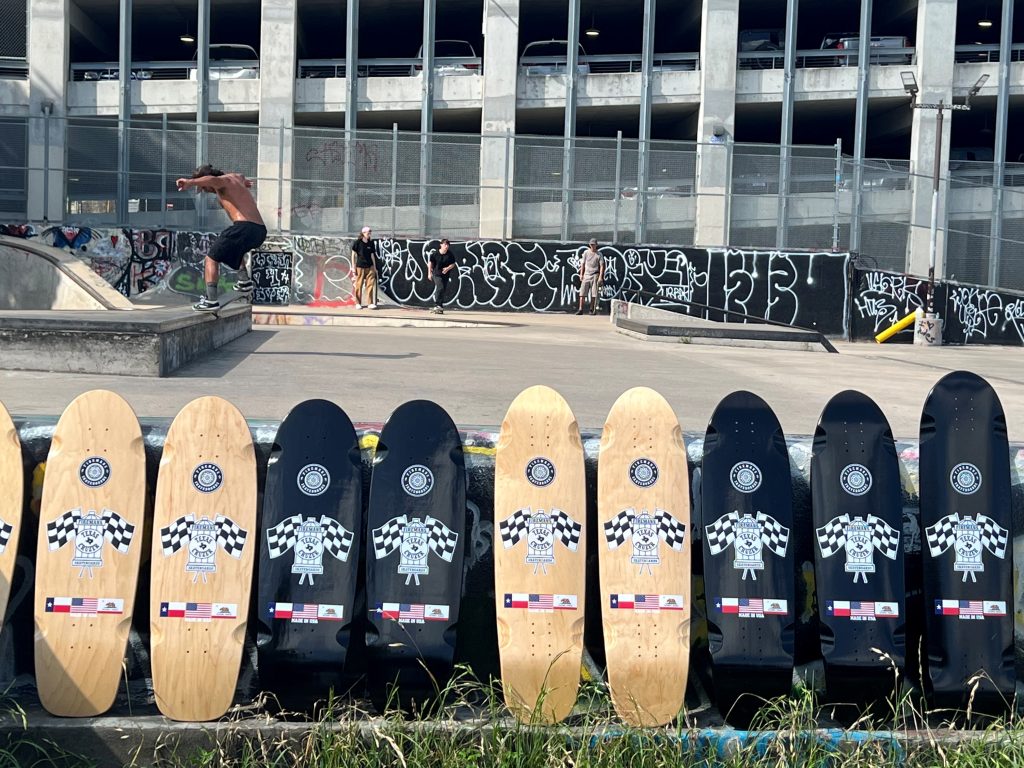 We are pleased to announce our newest run of SKATEBOARDS! – Above photo at House Park, Austin, TX, on May 31, 2023. Here's what we have left after the TEXAS BMX ROUNDUP (photo below) – 32 PIGs in black or natural, one 34 natural, 36 is sold. Email us to order.
Newer Instagram FM Sk8 Posts –
https://www.instagram.com/p/Cs60BHNJODT/
https://www.instagram.com/p/CtCbME_JC8d/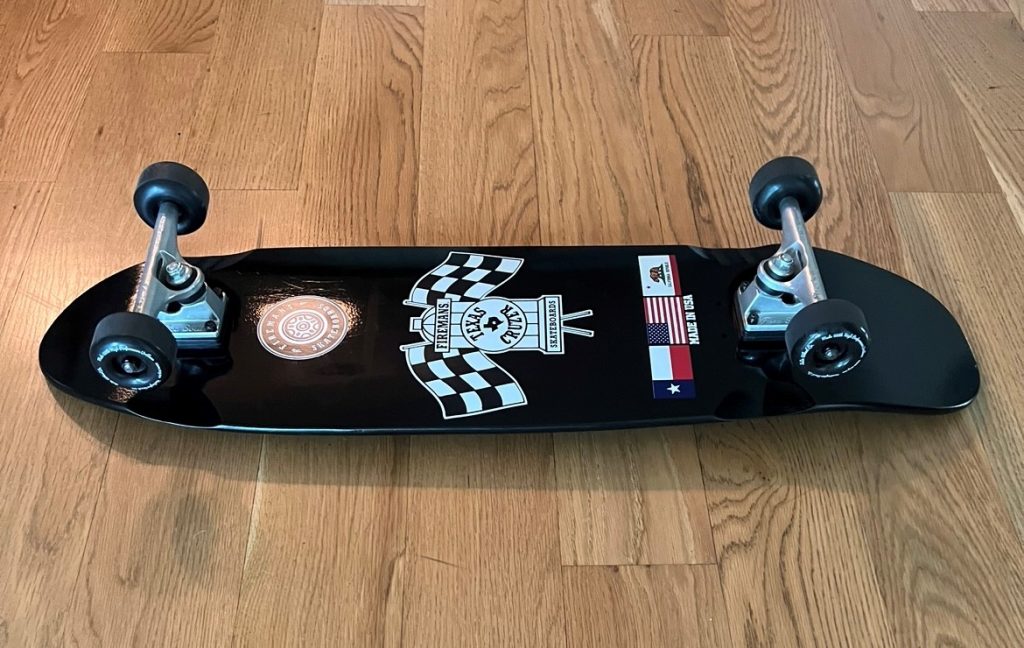 BELOW YOU WILL FIND SOME FIREMANS SKATEBOARD HISTORY, and then down below that, some more modern photos and IG posts from the last run which was the first run in modern times!
Firemans first offered the Firemans Texas Cruzer Longboard in the early 2000s as a very limited run hand made by BIGGA Boards, and hand painted by famous local Austin artist John Henry. These boards were designed after an ancient Hawaiian surfboard I saw in a magazine at the time. I believe we made 38, 42, and 48 (?) See photo below –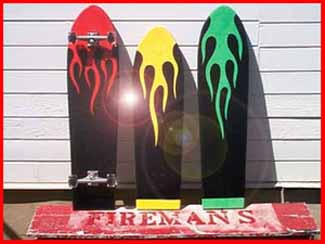 We are proud to be bringing Firemans Texas Cruzer Skateboards back 20+ years later with a few options to choose from! MADE IN USA of Canadian Maple.
LINKS TO FIREMANS SKATEBOARD INFO ON INSTAGRAM
https://www.instagram.com/p/Cdv87ccFFVN/?hl=en
https://www.instagram.com/p/Cd070y-OWZ1/?hl=en
https://www.instagram.com/p/Cebg6tmlm4Z/?hl=en
https://www.instagram.com/p/CfPXzXnliiT/?hl=en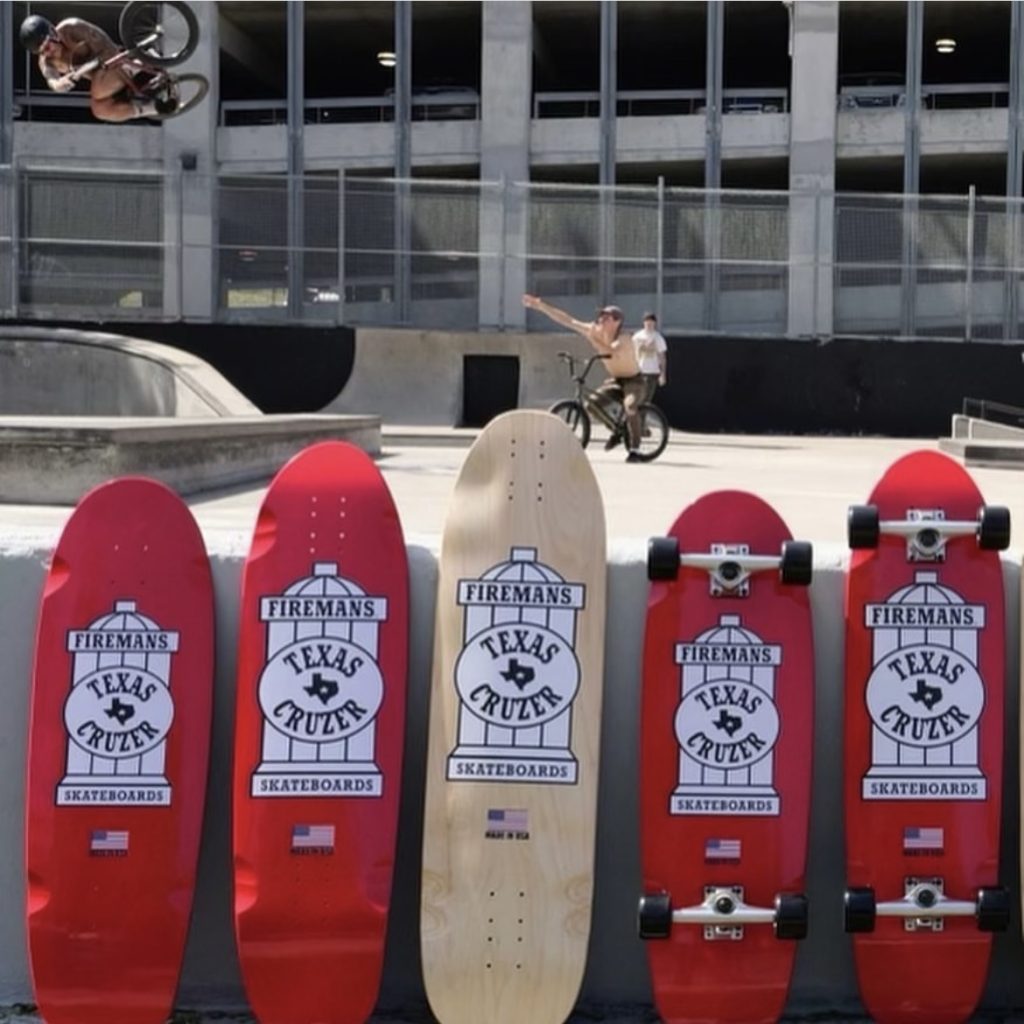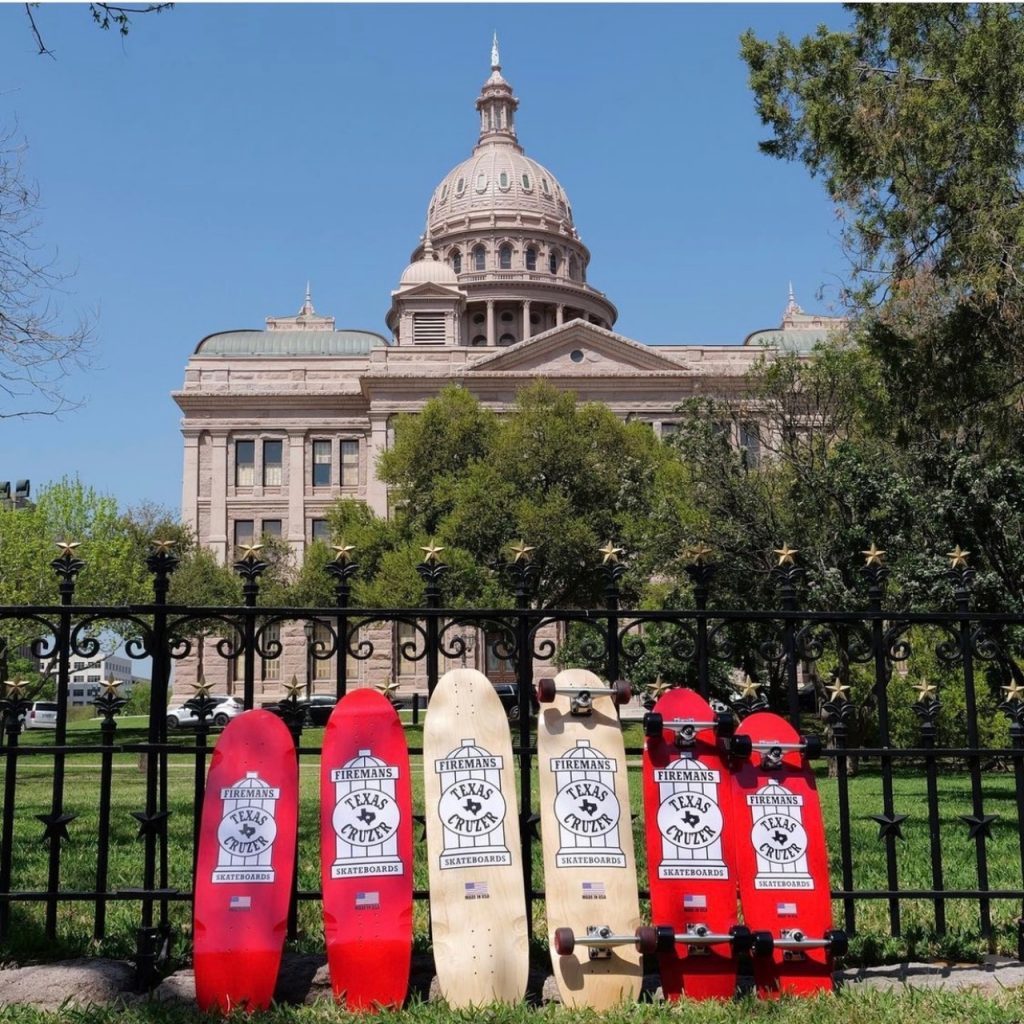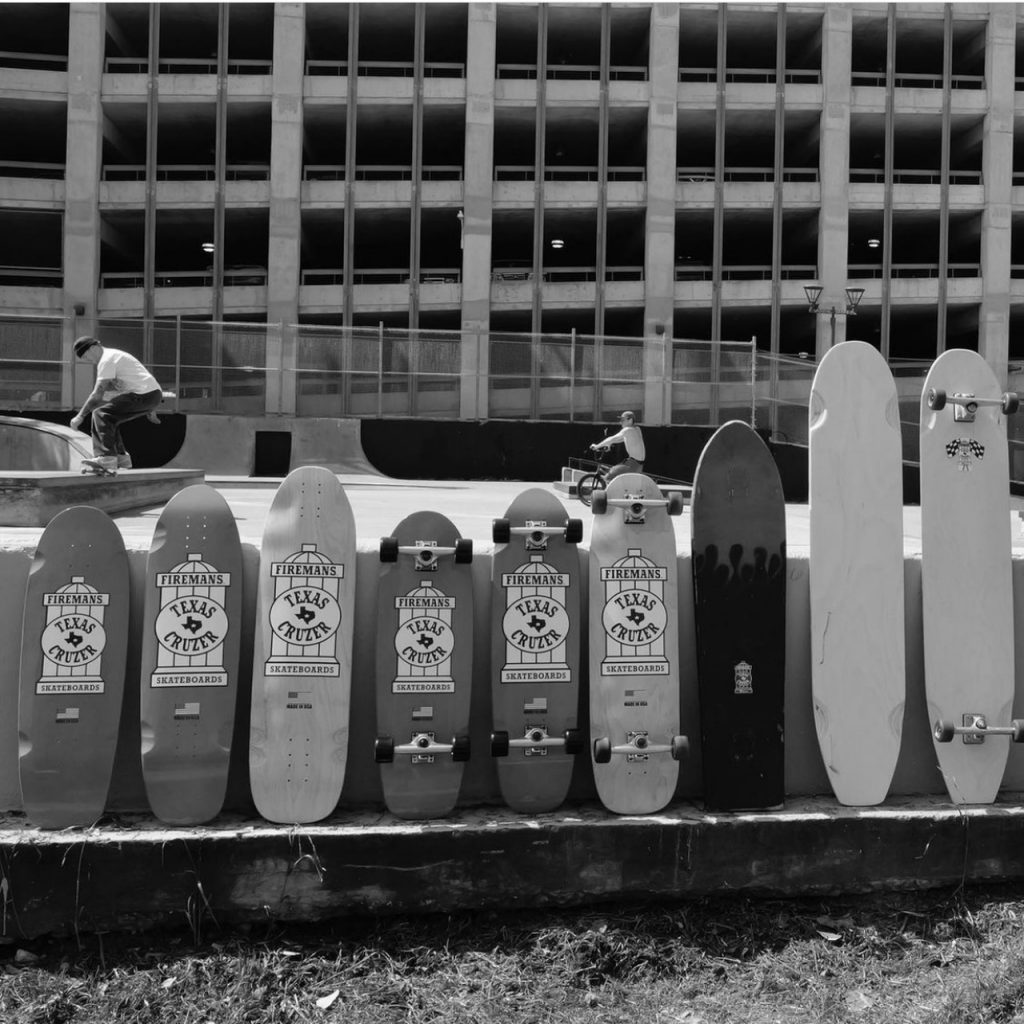 https://www.instagram.com/firemans.texas.skateboards/
(Click on link above for our FM SKATEBOARD instagram! – displayed below is the bike IG)