Firemans Texas Cruzer would like to wish everyone a Happy New Year. We celebrated our 20th Anniversary year last year, and would like to thank all of our loyal customers around the US and the world for their support over the years. Here's to a great 2019!
-The FM Crew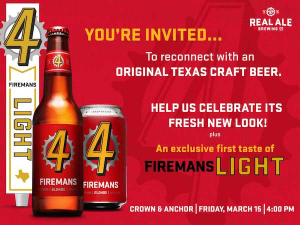 COOL NEW STUFF ON THE BEER FRONT IN 2019
Visit our Bikes page to find information on our bikes in general, and our individual models – framesets and completes as well.
STORY
Firemans has a long history. Here you will find info on our company, magazine articles written on our bikes, and info on Firemans No. 4 ale.
PEOPLE
Firemans Texas Cruzer has an extremely loyal customer base and group of mechanics and shop associates. Here you will find info on our group of Firemans riders, and the great people associated with our company.  Also, be sure to check out some of our customer's bikes in the BMX Museum!
CONTACT
Here you can request postcards that we have for whatever model you are interested in, send us inquiries with whatever questions you may have about our company or bikes, or place an order.
CHECK IT OUT