Historically, we have never had an official online 'STORE' on our website – but wanted to have a spot where you can see what we have in stock. (*We are currently working on setting up a PAYPAL buy it now button as well as you will see below.) For now, you can EMAIL us to PLACE AN ORDER or ask questions, and emails will be processed in order received and dibs given on frames that are left in that order. We appreciate the overwhelming and positive response to us having frames again – It is so great to be able to get them to you, and to see all the enthusiasm and incredible builds the customers are doing!
FIREMANS 26 FRAMESETS – We have a few left from this batch in gloss black and one in Kawasaki green – get 'em while you can they're going quick!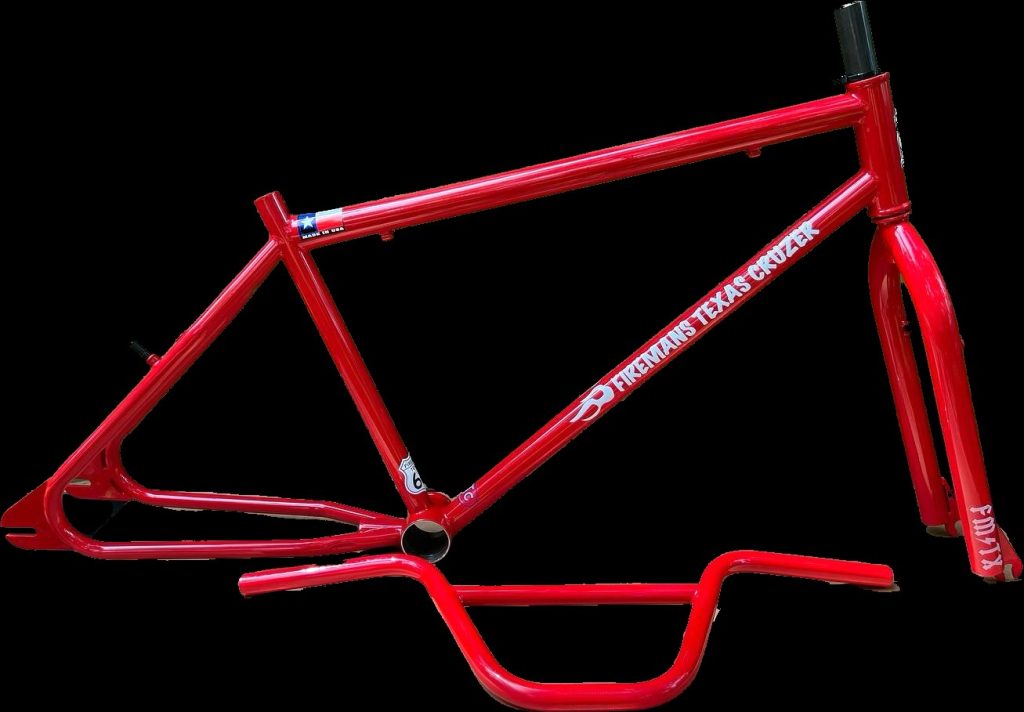 ---
SKATEBOARDS – Here's what we have left – 32 PIGs in black or natural, 34 in natural, 36-sold out.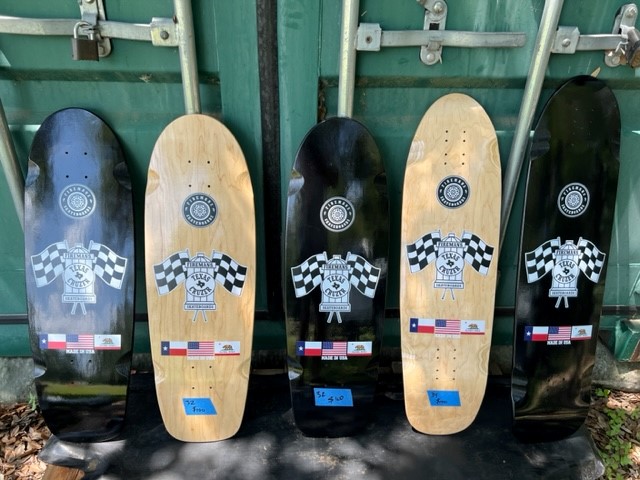 ————————————————————————————————————————————————
Although we will no longer be doing spec complete bikes, but we did build a few really sweet ones for our 25th year anniversary and the BMX ROUNDUP, and THESE ARE NOW FOR SALE! – EMAIL us for pricing or to order – emails processed in order received – these are available for delivery locally in Austin, no shipping.
Badass Black Cherry with TNT clamp, stem, wheels, Profile cranks, and S&M 4 piece cruzer bars – super smooth machine!
The first 'officially built' FM SIX FIFTY (650/27.5″) that we know of – Just our 26 frame with bigger wheels. Profile cranks and stem, Velocity rims – fast and smooth.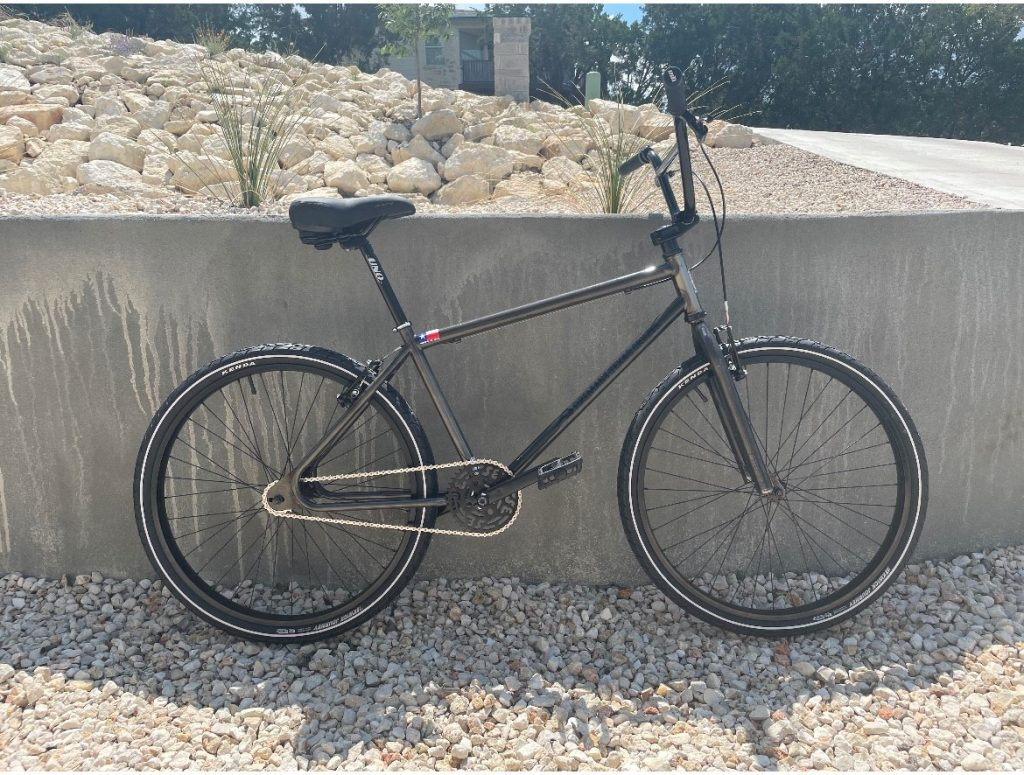 Our 'Econo' build with SE cranks and wheels – nice clearcoat that rides super smooth!
Here is our PAYPAL button below – Email us first to work out a deal, and then you can use this to pay! For now, we are keeping with the way we have always done sales in order to keep inventory straight, and make sure we have what we sell. When we get our next big batch of framesets in, we are probably going to test out automating the sales with product info and a specific PAYPAL buy it now button to sell framesets directly and see how that goes. Thanks for your business!